From the 28th-29th-30th of July 2023
2 holistic therapists for personalized treatments (extra cost)
• Shiatsu accupresure based on your meridians
• Aromatherapy massage based on your hormones types.
Friday 2-4 pm
Personalized welcome at Victoria Retreat & Spa.
Saturday 9-11 am
2 hours Brahmani yoga in the morning with Monica Schmidiger www.labyoga.ch
"The praxis is not the asana, the praxis is the Awareness" Julie Martin
Saturday 12 am
Plants based buffet with organic vegetables and wild herbs
Saturday 1.30-3 pm
Atelier of conscience.
Self made cosmetic care.Understanding your personalized needs.
Treatments 60min with the organic products or holistic body work(extra cost)
With living and conscious cosmetics or holistic bodywork
Saturday 3-5 pm
Free time &/or steam bath and sauna nordic bath…
Saturday 5-7 pm
Somatic Yin yoga.
The somatic approche try to prevent isolated movements.
Moving exploration between the poses and creates space for transformation.
Saturday 7.30 pm
Dinner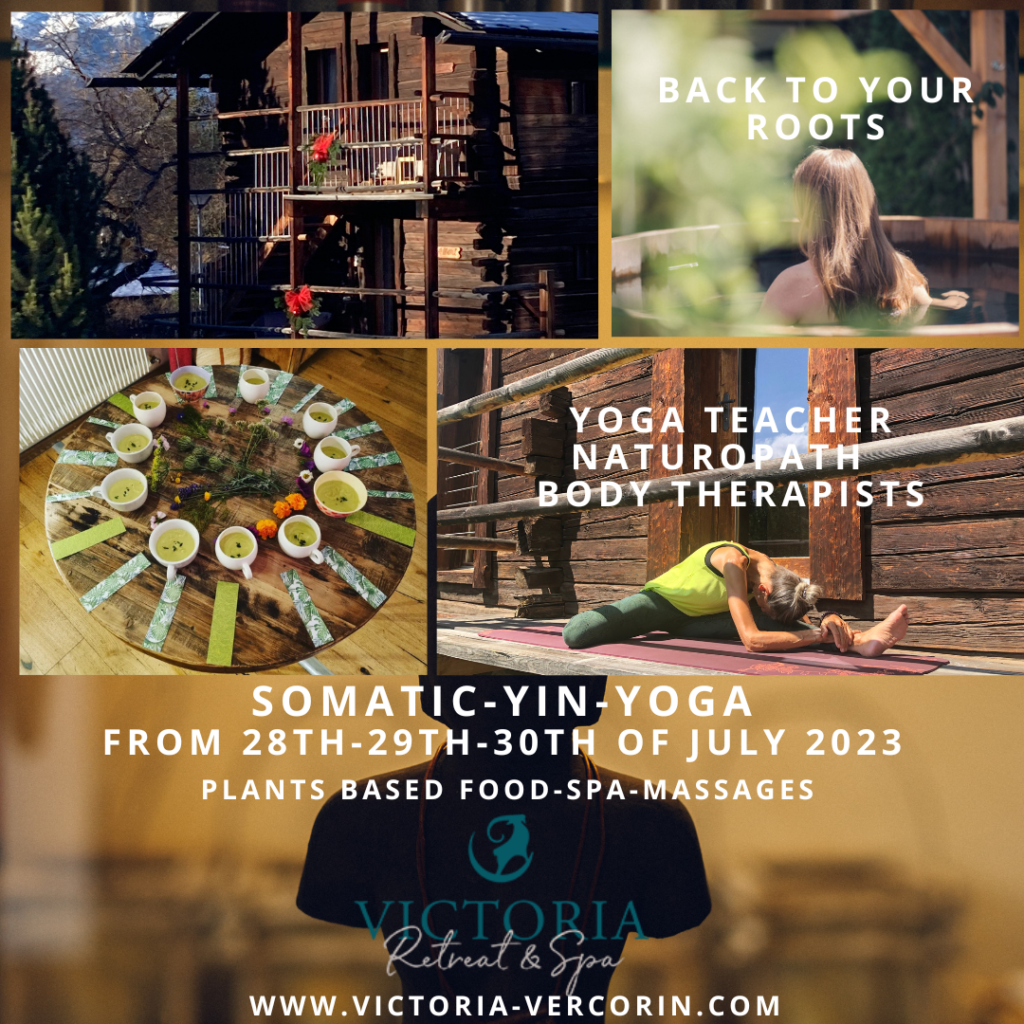 ⬦
590 chf/pers in a double room with private bathroom and beautiful view
⬦
680 chf/pers in a private room