Hridaya Silent Meditation Retreat
- Find Quietness
in itself
-
A meditation retreat in silence is a gift that we give to ourselves.
For some, it's an opportunity to pause and take stock. For others, it is a response to an inner call that is both mysterious and fascinating.
In both cases, it is a unique experience that one lives from the inside, and which transforms one's Being in depth.
Hridaya silent meditation retreats aspire to create this profound transformation.
Meditation and yoga techniques are combined to access our true nature, called the Heart ("Spiritual Heart"), the Supreme Self or our Essence.
For 6 days, you will bathe in the best conditions to experience deep states of consciousness and internalization. From there, the mind calms down, peace settles and the source of a love independent of external conditions is revealed. It is the opening of the Heart.
In order to create an atmosphere conducive to meditation, we invite you to maintain complete silence and to avoid any form of outside entertainment (technology, reading, music, human contact, etc.). These conditions will then be your best support to support your inner journey.
No prior meditation or yoga experience is required, as this retreat is designed for both beginners and advanced meditators.
- En sortant de cette retraite​ -
⬦

A subtle peace and quiet joy

that comes naturally from just being alive
⬦ A sense of connection

with yourself


⬦ An experience of

the transformative power of the heart


⬦ Be ready to live

a joyful and grateful life


⬦ Be motivated and able to set up a

daily practice

adapted to your life
⬦ Different meditation techniques

to calm the mind and open the heart


⬦

Hridaya

meditation,

Suffi

meditation,

Tibetan Buddhism

meditation, and others
⬦ A

transformative and regenerative yoga

(Tantric Yoga of Kashmir)
⬦ Meditation postures facilitating

firm but comfortable sitting


⬦ Breathing techniques to

balance the nervous system and calm the mind
7:00 – 9:00 Meditation (In short sequences at the beginning)
9:00 – 10:00 Lunch
10:00 – 11:00 Teachings – Conference
11:15 – 12:30 Hatha Yoga
12:30 – 12:45 Meditation
12:45 – 13:30 Dinner
13:30 – 15:30 Rest & Karma Yoga (20 minutes of service)
15:30 – 18:00 Meditation (In short sequences at the beginning)
06:00 – 7:00 Dinner
07:00 – 08:30 Conference & Questions/Answers
08:30 – 09:00 Meditation (May end later depending on Q&A duration)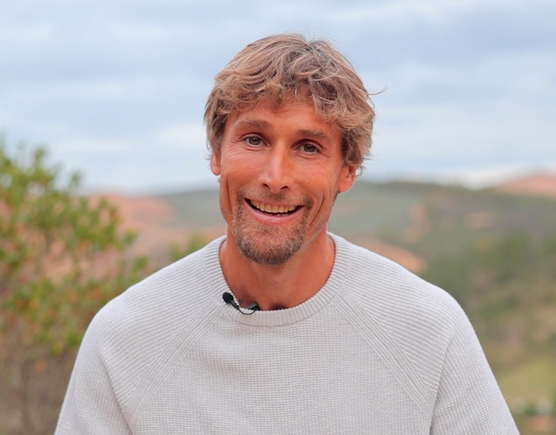 Originally from Belgium, Xavier is a passionate traveler exploring cultures, lifestyles and traditions. In 2006, he became almost blind, which was a turning point in his life, forcing him to pause and look within. Realizing that what he was looking for outside was in fact mostly already within him, he simultaneously regained his sight and began to practice Yoga and meditation.
He did a first Yoga teacher training course in India according to the Iyengar method, and then a training to teach Energy Yoga in Switzerland. He discovered Hridaya Yoga in 2015, deepened his practice within the school, and finally took the Hridaya Yoga teacher training course in 2017. Since then, he teaches regularly in centers in Mexico and France. He likes to share and establish links in transparency, joy and authenticity.
Xavier will have the honor of giving this unique and original retreat to Vercorin. A real happiness for him who lived 15 years in Valais and who is now Swiss.
Xenia was born in Kyrgyzstan, a country of celestial mountains in the heart of Central Asia, and already very young she was attracted by everything related to human knowledge.
Curious and open by nature, she very quickly felt that physical practice would allow her to understand this quest without necessarily entering into a complex system of thoughts.
Today, this way of sharing your experience in order to connect with kindness with the body and the heart through Yoga is essentially based on gentleness, listening and silence.
In these spaces without desire to succeed, inevitably one opens up more easily to one's vulnerability without judgment and with kindness. There is no more defense, no more protection, there is no more possible direction, nothing to add or remove, just give way to what has always been there: Love.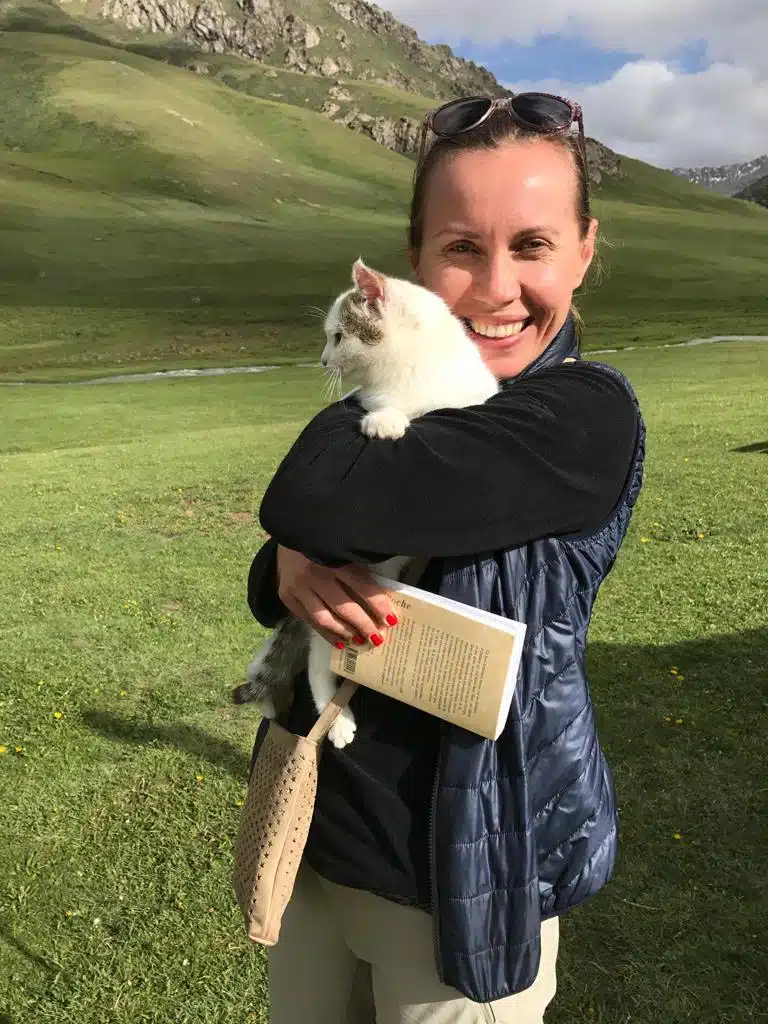 Full board – teaching – mat and meditation cushion
⬦ Chambre multiple : 1350 CHF
⬦ Chambre double : 1490 CHF
⬦ Chambre Individuelle : 1690 CHF
- Registration and info -