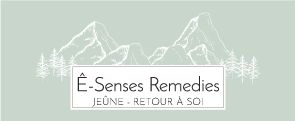 offers you from September 24 to 30, 2023 a fast around integrative medicine
"A Return to Self"
---
Sunday 24 to Saturday 30 September 2023

"Water fasting with a doctor and a naturopath"
With Dr. Guillaume BONNAUD, gastroenterologist
Mrs. Coralie Greyson, Naturopath, aromatherapist, creator of living cosmetics www.yi-king.com
"Un retour à soi "
Séjour de jeûne avec médecine intégrative
24 au 30 septembre 2023
Fasting will be carried out in the form of a cure based on water, fresh fruit juices, broths and herbal teas.
It will be carried out under the supervision of a gastroenterologist doctor, a massage therapist-lymphotherapist and a naturopath.
The scientific medical mind can be deepened in this short video.
You will be accommodated (in gite mode) in the charming Victoria hotel located in the heart of the village of Vercorin.
This village offers with its raccards and old barns an authentic and preserved setting, and benefits from exceptional climatic conditions due to its microclimate.
This place offers magnificent hikes, in summer as in winter.
Included in the offer
Your accommodation
Personalized health check by the doctor
Yoga (8:30 a.m. – 10 a.m.) and Yin Yoga (7:30 p.m. – 8:30 p.m.)
Daily hikes adapted to everyone's physical abilities
A daily medical conference framing the evening broth and a convivial moment:
The basics of integrative medicine to frame the resumption of power over oneself, allowed by fasting.
Food, the different fuels.
Physical activity and emotion regulation
A daily Spa session (sauna-hammam-hot outdoor bath-quartz bed) from 4 to 6 p.m.
The possibility of using the Library with hammocks and personalized infusions
The provision of a food descent schedule and a planning and advice for refeeding
Not included:
– Transfer to the place of stay (The village is only 20-30min drive from the A9 motorway and Sierre train station.)
– Personalized treatments to be agreed on site (massage etc …)
– Possible cable car lifts
Protect yourself from:
Walking shoes
A hot water bottle
Comfortable clothes for yoga and walking
A yoga mat
A blanket for evening yoga
A swimsuit for the Spa
A musical instrument if you have one!
Registration requirements:
Registration will be subject to the prior agreement of the doctor who will study the medical questionnaire returned by the candidate. Please confirm your reservation by sending us your choice of accommodation, your credit card number and the expiry date.
Upon validation of your registration, you will receive a detailed description of the food descent that we advise you to carry out in order to start your fast smoothly as soon as you arrive.
Given the limited places, a payment of 30% will be required to guarantee the reservation. The balance must be paid upon your arrival.
---
Rates for 6 nights / 7 days

In a double room: 1'475.-CHF /pers
In a single room: 1,950.- /pers
*Cancellation policy* 100% of payment is due between the 15th and the last day before the retreat unless you find a replacement person.